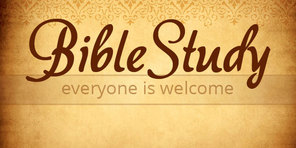 Every 4th Sunday morning at 9:45 a.m. our service is what we call "Sunday Study". It is our vision at RHEMA Christian Fellowship to help equip and encourage the people of God to understand and apply God's Word to their lives! As leaders and ministers of the Gospel of Jesus Christ it is our calling and commitment to point the church back onto the path of developing disciples.
The purpose of Sunday Study is to build a foundation that teaches our members how to read, study, and understand the Word for themselves. We offer an adult as well as a children's class. It is our passion that RHEMA Christian Fellowship members and covenant partners be able to boldly state: (1) What we believe about our faith and (2) How can we know the will of God?
Led by the Holy Spirit, this boldness will come by being able to confidently Observe, Interpret, and Apply the Word in our lives and share it with others, so that they may be prepared to accurately defend and represent "The Body of Christ".
Sunday Study
Status of Sunday Sunday
We have resumed conducting Sunday Study (Bible Study) Online on the 4th Sunday of each month. Please join us as we learn to read, grasp, and understand God's Word using the Inductive Study Method.
Tune in to our Facebook page at rhemacfchurch.org or click the link below. Have your notebook, colored pens or pencils, and your Bible on hand. We pray you join us.