Wednesday Night Bible Study
We have Bible study on Wednesday nights. Everyone is welcome! ... Due to the current crisis of the coronavirus, Wednesday Night Bible Study has been suspended on site at RHEMA Worship Center until further notice. Wednesday Night Bible Study is being conducted using Zoom Video Conferencing at 6:30 pm. If you are interested in joining our sessions click the button below for information.
Wednesday Night Study Info
Sunday Study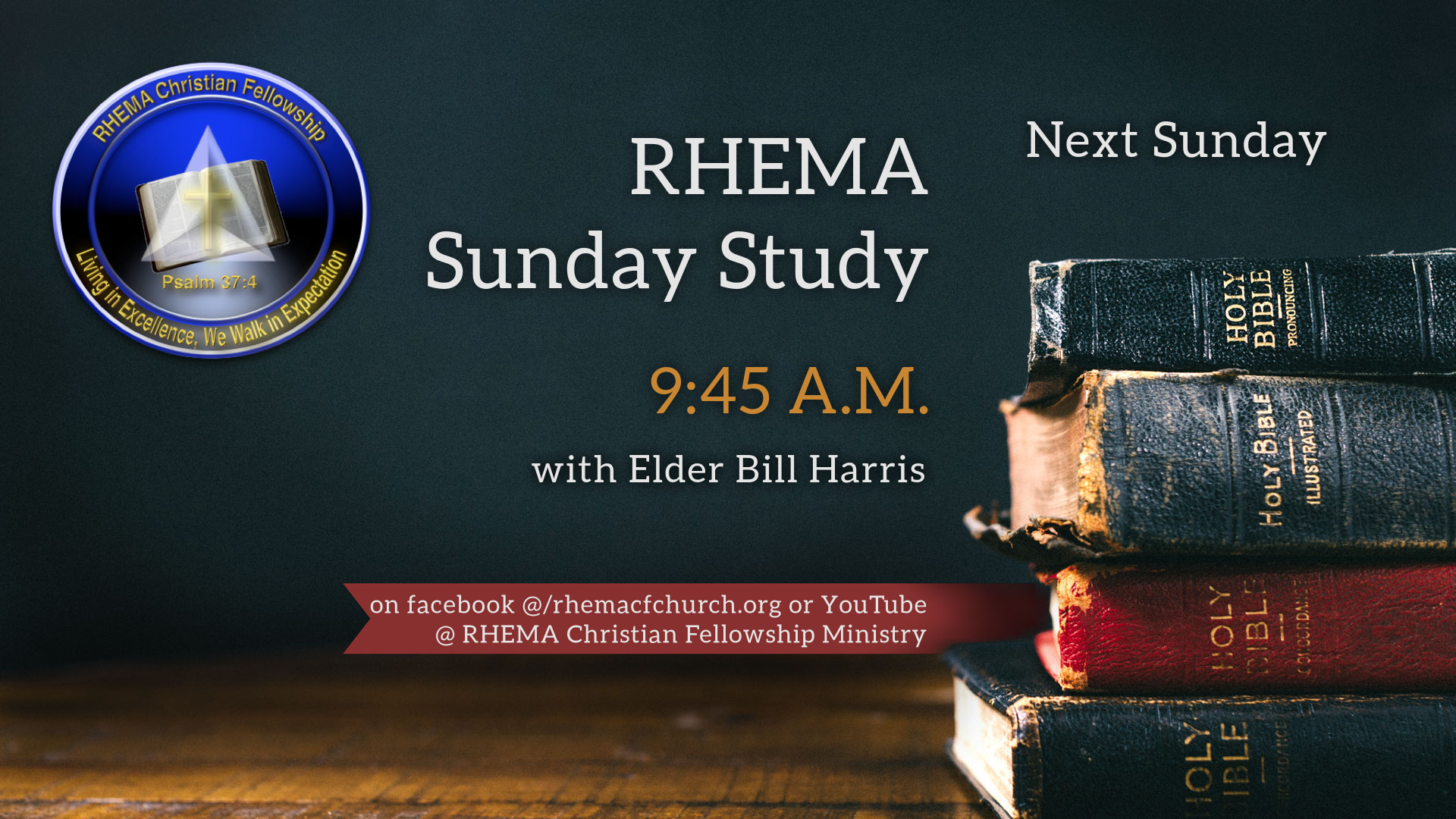 RHEMA hosts Sunday Study Online each 4th and 5th (when applicable) Sunday of the month. Please join us to "Embrace the Training". Please bring your notebook, pen or pencil, highlighter, and of course the Word of God, your Bible.
You can find us on our Facebook page @/rhemacfchurch.org or @RHEMA Christian Fellowship Ministry at 9:45 AM on the above scheduled days.